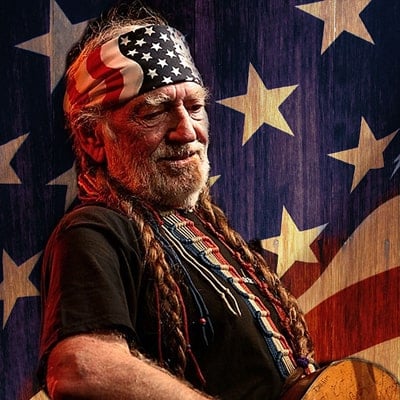 The #1 fan of the American flag bandana is Willie Nelson.
Don't be a fool; wear your American flag bandana proudly like Mr T.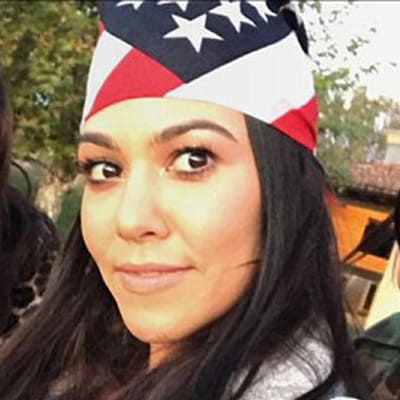 Kourtney Kardashian rocks an American flag bandana.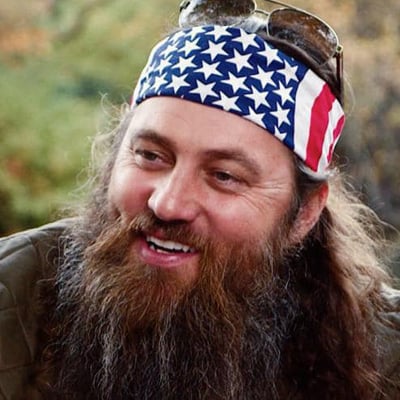 The only thing more American than Duck Dynasty's Willie Robertson wearing a USA bandana is apple pie.
What's Does the American Flag Represent?
Red symbolizes courage and hardiness. White signifies purity and innocence and blue denotes vigilance and justice making the American flag is THE symbol of the United States of America. So wear an American flag bandana and show your pride for this great nation.
The first American flag had 13 stars and 13 stripes, denoting the original 13 colonies – it was adopted in 1777. No one is exactly sure when the first American flag bandana appeared, but it's been around for a long time.
There is a special flag code detailing the use and care of the American flag; it should never touch the ground, it should not share a pole with another flag, it should not be left out in bad weather and it may only be left up 24 hours a day if it is illuminated. As for your USA flag bandana, treat it with respect too. Don't use it as a napkin or to wipe engine oil off your hands, wear it proudly!
Quotable Quotes

I always carried a small American flag red white and blue with me so people would know I was from America.
~ George Foreman
The red and white and starry blue is freedom's shield and hope.
~ John Philip Sousa
When to Wear an American Flag Bandana
Wear your American flag bandana on National Flag Day, June 14.
Don your USA flag bandana on Memorial Day to honor our fallen heroes.
Independence Day also known as the 4th of July and Labor Day are another gimme for wearing your American flag bandana and showing your pride.
Tie on your USA flag bandana any day of the year to display your patriotism.
A USA flag bandana coordinates perfectly with that other American staple, jeans.
An American flag bandana makes a stylish accessory, and a handy back-up covid mask.
Fun Facts

The flag of the United States has undergone 27 changes. Our most recent version dates from 1960, and is the longest running version.
The military folds the flag 13 times, and each fold has a symbolic meaning.
American explorer Robert Peary placed an American flag at the North Pole in 1909.
In 1963, American mountaineer Barry Bishop planted an American flag on the highest point on Earth, Mount Everest.
July 21, 1969 is the date Neil Armstrong took the momentous first step on the moon and positioned a flag there.
Pennsylvania is the only state that observes Flag Day as a state holiday.
There are 6 American flags on the moon. Five are still standing. (Neil Armstrong's fell over.)
Ninety-five percent of all American flags are made in the USA.
Vexillologists are people who study flags.
The largest American flag in the world measures 505 x 225 feet and weighs 3,000 lbs.
Betsy Ross sewed the first American flag in 1776.
The current version of the American flag was designed by a high school student.
There are 50 American flags flying around the Washington Monument, 24 hours a day.
Learn more about what other Bandana colors represent
Copyright © Bandanas Wholesale