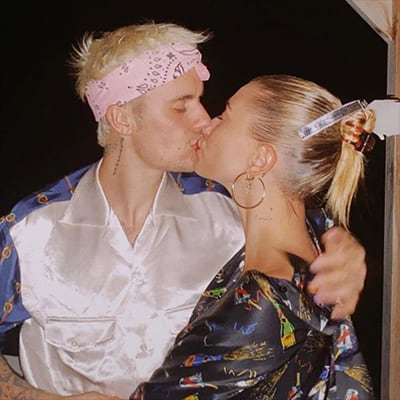 Wear a pink bandana so you can be like the 'It' couple, Hailey and Justin Bieber.
When a fashion queen like Khloe Kardashian dons a pink bandana, you know it's trending.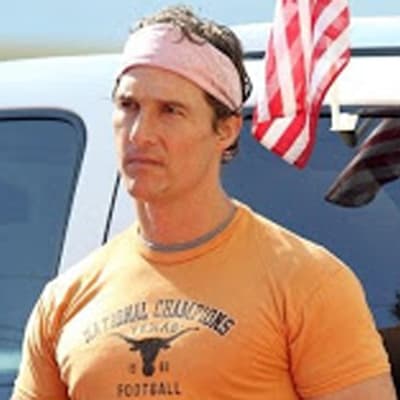 Pink isn't just for girls. Heartthrobs like Matthew McConaughey rock a pink bandana too.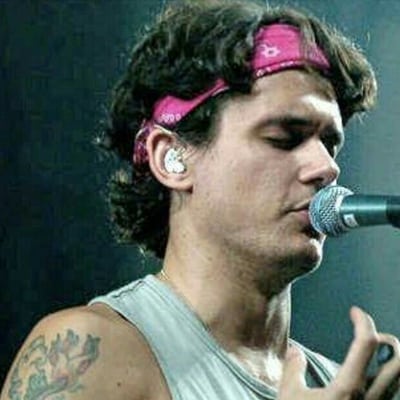 John Mayer feels Comfortable in a pink bandana. You should too.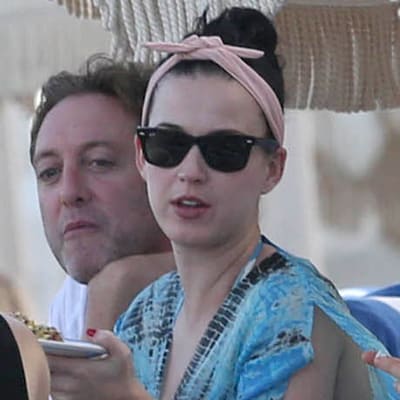 You don't have to color your whole head pink like Katy Perry; a pink bandana will do.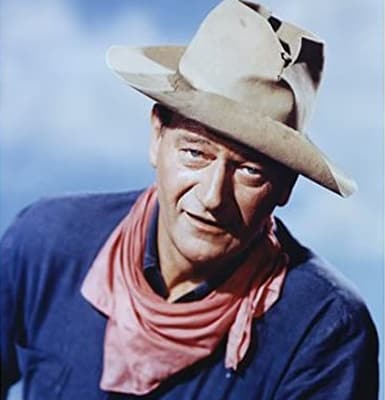 If the Duke John Wayne could pull off a pink bandana, so can you.
What's Does the Color Pink Represent?
The color Pink symbolizes joy and happiness, it is soft and feminine, Pink has a calming effect, and even color-blind people feel peaceful in pink rooms. Any time you're feeling stressed, drape a pink bandana across your eyes and let the relaxation vibes roll.
Pink makes food look more tasty. Next time you bake cookies and are unsure how they turned out, serve them in a bandana and listen to people rave about them!
Men who wear pink earn more money than those who wear white or blue button-down shirts. Men in pink also have more advanced degrees and confidence. A subtle way to incorporate pink into a semi-casual look is by using a pink bandana as a pocket square.
You may have heard the rumor that pink isn't a color. Well, it's sort of true. The color Pink is what is left when you remove green from the color spectrum.
Quotable Quotes

Anything is possible with sunshine and a little pink.
~ Lily Pulitzer
Pink is my signature color.
~ Julia Roberts
When to Wear a Pink Bandana
Show your support for Breast Cancer Awareness with a pink bandana.
A pink bandana is the ideal Valentine's Day accessory.
Ladies, any time you're craving male attention, don a pink bandana.
Guys, wear a pink bandana to show your soft side. You might get the girl and more money to boot.
A pink bandana is the perfect biker chick accessory. Just add a black leather biker jacket and voilà! Instant cool.
Sassy and sexy, a bandana works great with denim for a chic, casual look.
The color is calming, so keep a bandana on hand for any time you need to relax. A pink bandana tied around your wrist is the perfect thing to wear at a P!nk concert.
Fun Facts

Many pro sports teams paint the visitors' locker room pink to make them feel mellow rather than pumped.
Crayola started making crayons in the early 1900s but it didn't add pink to its repertoire until almost 50 years later.
In Japan, pink cherry blossoms represent the souls of fallen Samurai.

Pink is the most common color of flowers given as a gift. A pink carnation means 'I'll always remember you.'

Some prisons have painted their walls pink to calm inmates.
Pink is associated with Tuesday on the solar calendar in Thailand.
In Belgium, people use pink for baby boys and blue for baby girls.
Women who are at their most fertile in their cycle are more likely to wear pink as a subtle way to attract men.

The Indian city of Jaipur is nicknamed 'Pink City' due to its many pink-colored historical sites.

During World War II, Nazis compelled homosexuals to wear a pink triangle on their concentration camp uniforms. Because of this, the same symbol is used today as a mark of gay pride.
The color was named after the flowers known as 'pinks,' a type of carnation.
Learn more about what other Bandana colors represent
Copyright © Bandanas Wholesale