Whose Wearing a White Bandana?
MUSICIANS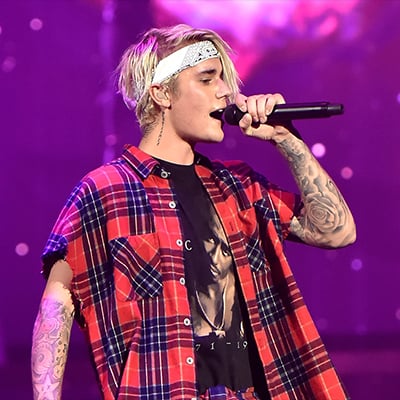 Keep it real like Justin Bieber in your white bandana.
Harken back to the good ol' Justin and Britney days in a white bandana.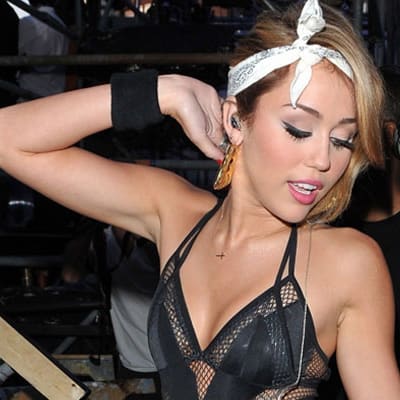 Get your sexy on in a white bandana like Miley Cyrus.
MOVIE STARS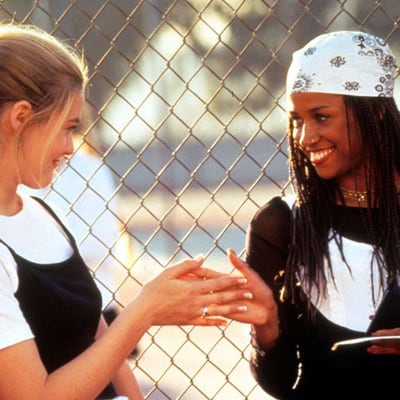 Don't be Clueless; rock the 90s fashion with a paisley bandana.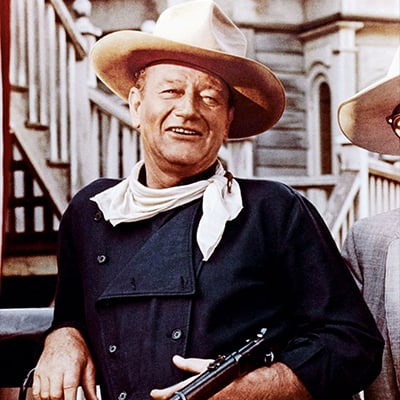 Be a classic like John Wayne in a white bandana.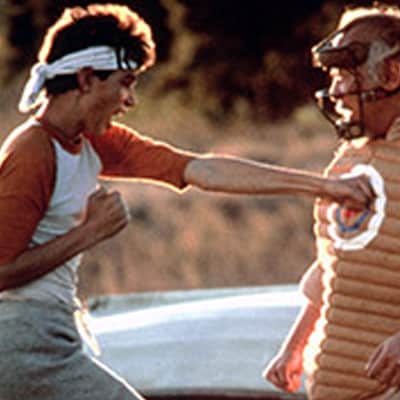 Channel your inner Karate Kid with a white bandana.
HIP HOP CULTURE
Tie on a white bandana and look downright bad ass like 2Pac.
You can't get much cooler than Aaliyah in a white bandana.
It's always stylish to step out in a white bandana; take it from Ludacris.
Be off the hook (and almost off the head) hip in a white bandana like Juelz Santana.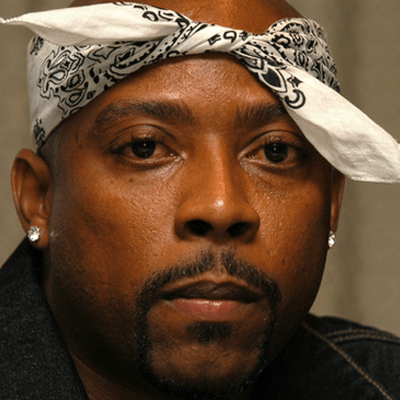 Keep it clean and simple like Nate Dogg's white bandana.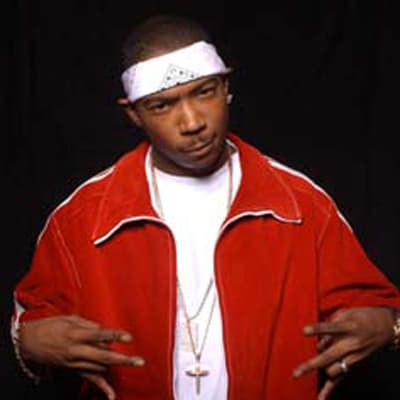 Tell it like it is à la Ja Rule in a bandana.
What's Does the Color White Represent?
White is clean, pure and innocent. White is the color of illumination and insight, and of new beginnings. Wearing a white bandana can clear your mind and open it to new opportunities.
White is bright and affirmative. White separates colors and keeps them from blending together, adding depth. A white bandana makes the rest of the colors in your outfit pop.
White creates space and highlights other colors. White is definite, lending clarity to situations and providing a clean, clear border. A white bandana in combination with other colors is extremely powerful.
White is the color of the crown chakra. It connects us with our spirituality and develops a higher consciousness. Wrap a white bandana on your head to raise your consciousness and develop new insights.
White illuminates. It helps us to focus and get organized. Wrap a white bandana on your wrist as a reminder, or tie it around your head to give the power straight to the source.
White is all colors of the rainbow blended together. White is inclusive. It is impartial and favors no single color. Wear a white bandana to show you aren't taking sides.
Quotable Quotes
White is the most wonderful color of all because within it one can find every color of the rainbow.
~ Richard Meier
No color will ever be brighter for me than black and white.
~ Alessandro del Piero
When to Wear a White Bandana
Because the color reflects heat, a white bandana is an ideal hot weather accessory.
Never mind that outdated saying about not wearing white after Labor Day. You can don a white bandana any day of the year and look stylish.
White reminds us of youth and innocence. Wear a white bandana any time you want to feel like a kid again.
White is calming and can help you feel peaceful. Keep a white bandana on hand for stressful times. If things get really bad, you can always turn it into a white flag of surrender!
White can be a signature color, like for Mark Twain and Colonel Sanders. Whether or not you make it your signature color, a white bandana always makes a statement.
Starting a new adventure? Tie on a white bandana to mentally wipe the slate clean.
Fun Facts
In ancient Egypt, the pharaoh would wear a white crown to show his supreme dominion over the land.
In Japan, white is the color of purity and truth, and it is considered to be a blessed color.
When diners eat off white plates, they give higher ratings to their food's sweetness, flavor, quality and overall enjoyment.
In Thailand, white elephants are considered sacred.
Eskimos have 17 words for white to describe different snow conditions.
Colonel Sanders isn't a real colonel, but after he was granted the honorary title, he really got into the part. He wore a white suit to hide flour stains and bleached his mustache and goatee to match his white hair.
White Bandanas are known to represent many different ideologies they often also signify social associations with different types of crowds. Bandanas are known as a symbol of individualism and adventure and the White ones are amongst the best sellers of all the colors available.
The following are some of the most common uses for White Bandanas:
#TiedTogether Movement
In 2017, Business of Fashion invited the global fashion community, "to join the #TiedTogether movement and make a clear statement in support of solidarity, human unity and inclusiveness. In fashion, visuals often speak louder than words. So join together this Fashion Month to make a simple and singular visual statement: wear a white bandana as a sign to the world that you believe in the common bonds of humankind — regardless of race, sexuality, gender or religion." The Urban Dictionary also associates white bandanas as a symbol of Unity. According the Huffington Post, white bandanas are also the fashion industry's new protest against Trump
Do it Yourself: Tie Dye Bandanas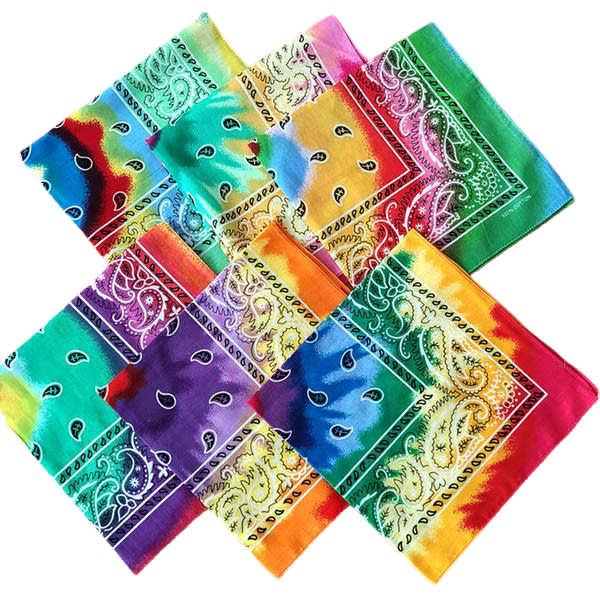 Tie dying a bandana is a process by which a bandana is crumpled into a disc shape and secured with rubber bands while different color dyes are randomly applied to the bandana. After doing so, the bandana is covered with a plastic and set to dry for about 8 hours after which your white bandana will become a unique mix of different colors. Although any light color bandana could be used, white bandanas are most commonly used for Tie Dye as they allow for the colors to shine their brightest.
Tie Dye is a fun activity to do with with kids which is why it is often conducted at summer camp. Kids then use their bandana for activities from color wars to playing pin the tail on the donkey.
White bandanas are also very commonly used by screen printing companies to create screen printed bandanas, embroidered bandanas, heat press bandanas and sublimation bandanas. These processes allow commercial businesses, individuals, musicians / bands, and the like to affix their own custom designs or logo to make their own custom bandanas.
The perfect Napkin for any event
A long kept party secret is that white bandanas can be used as a classy and affordable alternative to cloth napkins (which can cost upwards of $10 each).
Fold each bandana into a triangle, place your silverware on top and you're done. Of course, you can also fold the bandana into a fancier origami shape or use different color bandanas to brighten up your table setting. A popular table setting for BBQ's is to assemble the silverware into the middle of a bandana and place them into a mason jar to be used as a cup.
Bandanas can also be pinned together to make a quick tablecloth or table runner. All in all, Bandanas make a great quick DIY table setting decoration.
See More examples of Bandana Napkin table settings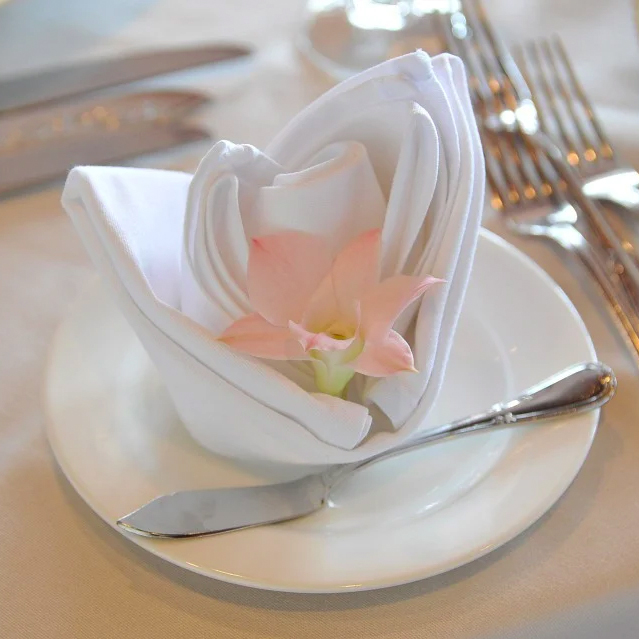 Party Decorations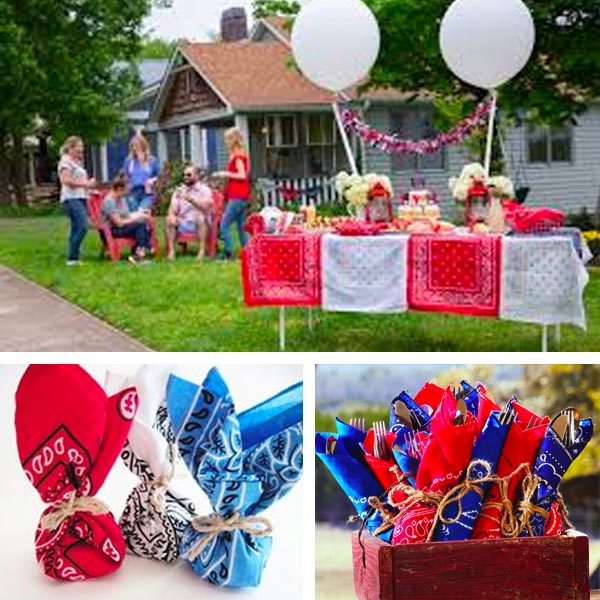 You'll often find bandanas being used to decorate themed parties, patriotic BBQ's, birthday parties, bridal parties, weddings and other special events. The following is a list of a handful of great DIY ideas for how to decorate your party with bandanas:
Stuff bandanas in gift bags for a colorful and reusable gift wrap.
Fill bandanas up with candy and tie them up to make party favors.
Use bandanas as napkins, a table cloth or table runner.
Fold a few bandanas into triangles and tie the ends together to make a welcome banner or a wreath.
Spice up your chip bowl by lining it with a bandana
The Hanky Code
The handkerchief code is a color-coded system to indicate preferred sexual fetishes.
Learn more about what other Bandana colors represent
Copyright © Bandanas Wholesale