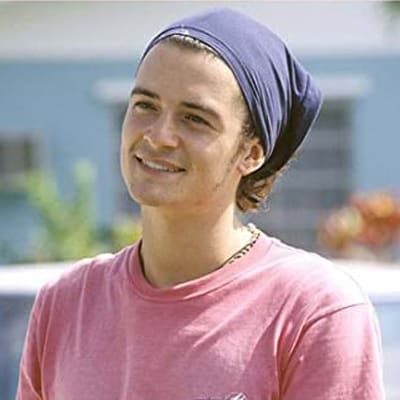 No one wears a purple bandana better than Orlando Bloom.
Get wacky like Steve Carrell in a purple bandana.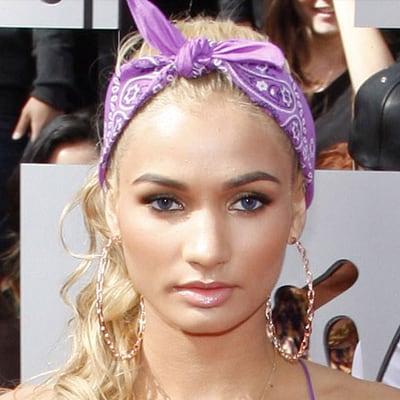 Pia Mia Perez looks hot and cool in her purple bandana.
Look like a beast in a bandana like Hulk Hogan.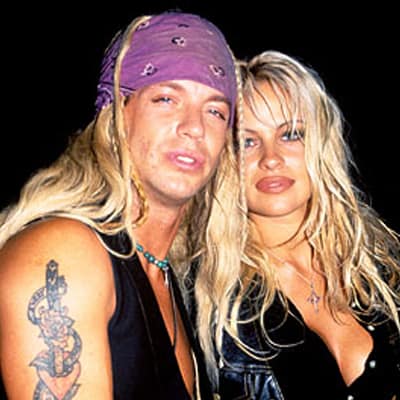 Tie on a bandana like Brett Michaels and maybe you can get lucky and win the attentions of your own version of Pam Anderson.
Be like the Boss Bruce Springsteen and don a bandana.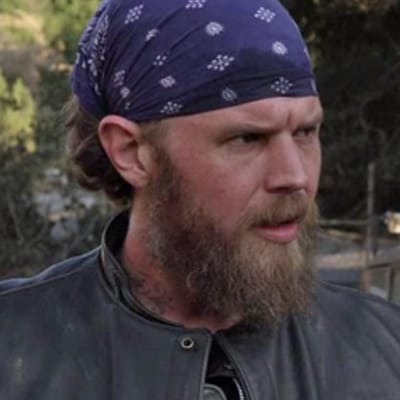 Sons of Anarchy's Opie knows how to rock a bandana and so does Duck Dynasty's Willie Robertson too.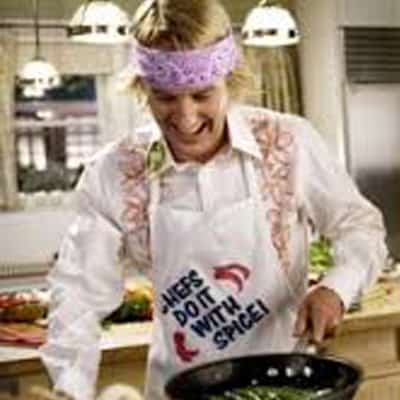 Three can be a crowd, but You, Me and Dupree's Russell Wilson knows how to charm in his bandana.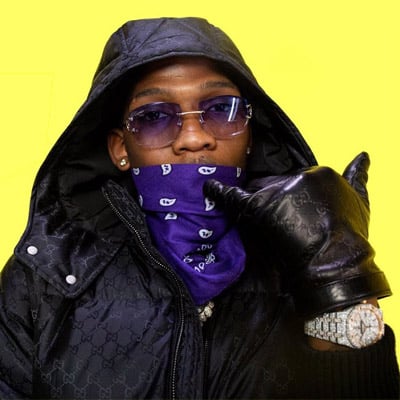 BlocBoy wears a purple bandana. 'Nuff said.
What's Does the Color Purple Represent?
Majestic and mysterious, purple has always been associated with royalty, the color Purple means power, wealth and luxury. Wearing a purple bandana shows your pride and independent spirit.
The color Purple is a rare color in nature. It was considered sacred in ancient times. Originally Purple pigment came from sea snails. It was very hard to get, thus expensive and restricted to nobility. The name for the snail in Latin is 'purpura,' which is where we get the word 'purple.' Show your royal connections (hey, we're all related, right?) with a bandana that's the color purple.
Purple is uplifting and calming. It nurtures creativity, imagination and spirituality and is the color of the third eye and crown chakras, and helps you align yourself with the universe as a whole. As such, purple bandanas can open your spirit to higher powers.
Because the color is made by combining cool blue with fiery red, purple imparts both calm vibes and energetic ones. You can wear a purple bandana with just about any mood.
Quotable Quotes
Purple is the color of my life.
~ Delores C. Walker
The best color in the whole world is the one that looks good on you.
~ Coco Chanel
When to Wear a Purple Bandana
Don purple on March 26 to show your support of epilepsy awareness sd Purple is associated with the lavender plant, a traditional herbal treatment for the disease.
Seeking spiritual fulfillment? Then tie a purple bandana around your head to open your 6th and 7th chakras.
If you are having trouble making a decision, a purple colored bandana can help give you mental clarity.
Need more passion in your life? Then wear a purple colored bandana to attract positive energy.
A colored bandana makes a unique casual pocket square. (Iron before folding.)
Wear It Purple Day is an annual event for LGBT awareness based in Australia celebrated the last Friday in August, tie on a purple bandana to show your support.
Treat yourself like royalty and wear a purple colored bandana whenever you're stepping out.
Fun Facts
The most common color for carrots used to be purple.
Samuel L. Jackson said he would only take the Star Wars role of Mace Windu if he could have a purple lightsaber.
Purple is the hardest color for the eye to discern.
The real name of Beijing's 'Forbidden City' is actually 'The Purple Forbidden City,' referring to a secret purple area of heaven.
Learn more about what other Bandana colors represent
Copyright © Bandanas Wholesale