Whose Wearing a Black Bandana?
POP CULTURE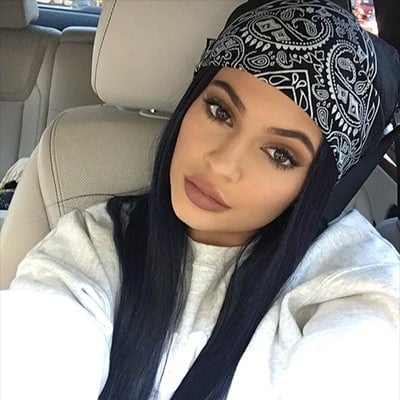 All the kool kids wear a black bandana just like Kylie Jenner.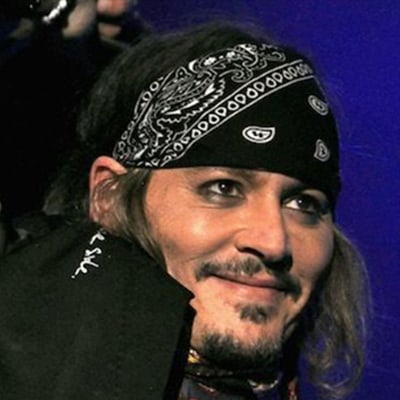 Johnny Depp rocks the pirate look.
Here's what Hulk Hogan looks like when he's not wearing Spandex.
MOVIE STARS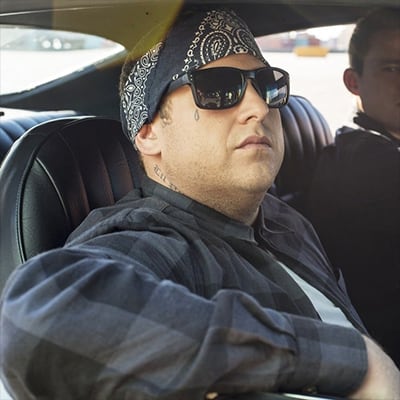 Get your cool on with a black bandana like Jonah Hill in 22 Jump Street.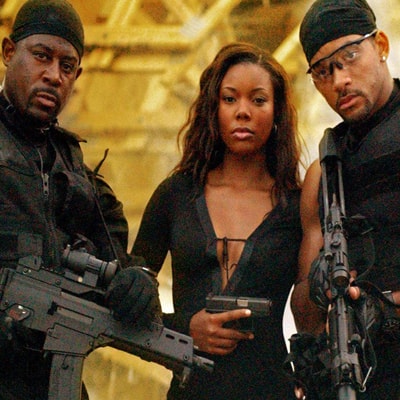 Go seriously badass like Will Smith and Martin Lawrence in Bad Boys.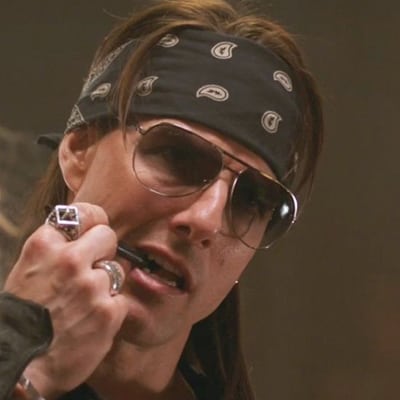 Get your groove on in a paisley bandana like Tom Cruise in Rock of Ages.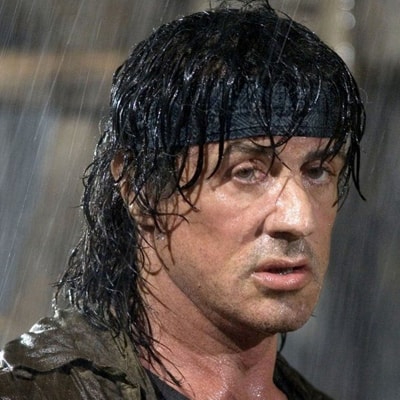 Rambo doesn't let the rain get him down.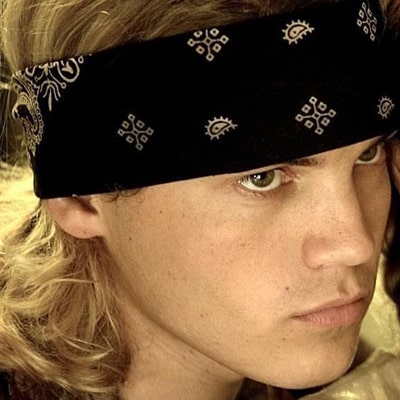 Emile Hirsche gets intense.
Do not mess with Mary-Kate or Ashley Olsen.
MUSICIANS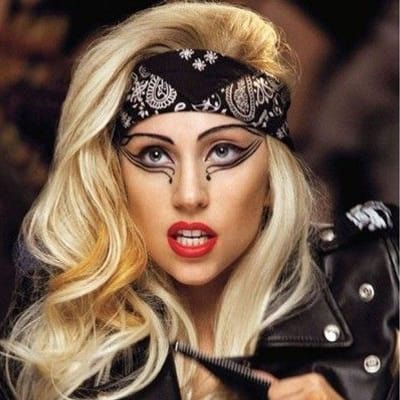 You can Do What U Want like Lady Gaga, but take our suggestion and do it in a black bandana.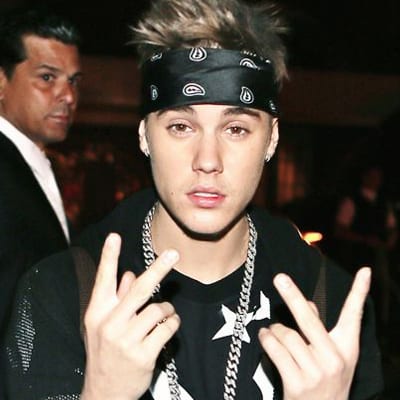 Justin Bieber just wants peace, dude.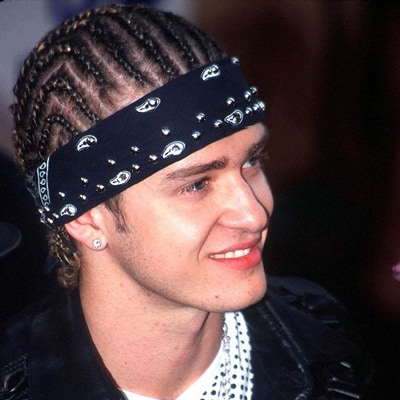 Justin Timberlake's cornrows are a perfect Ten.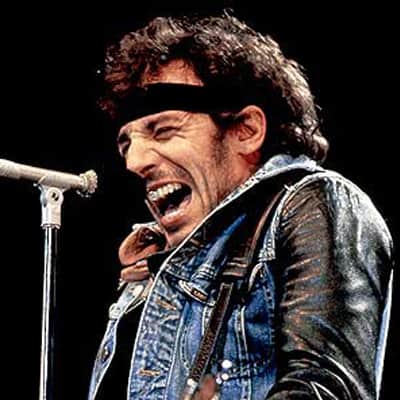 The Boss Bruce Springsteen rocks on.
Look cute as a doll (and nothing like a troll) when you put your Hair Up in a bandana like Gwen Stefani.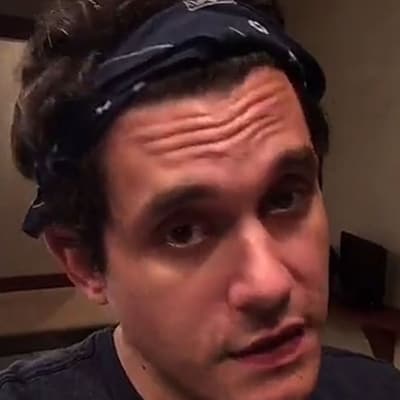 While we're Waiting on the World to Change, do like John Mayer and tie on a bandana.
Dig Benji Madden's soulful look.
Bret Michals agrees, all you ever needed was a black bandana. (Well, maybe that and a guitar and some eyeliner. But that's it.)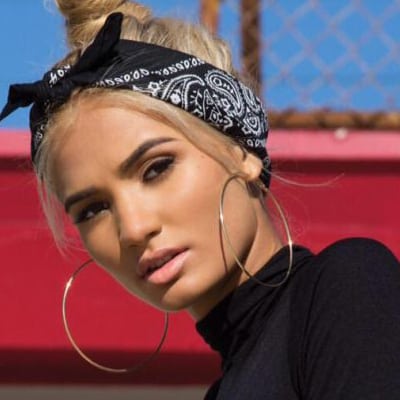 Ain't nobody fly like Pia Mia.
RAP CULTURE
Rihanna is far from the Only Girl in the World who loves wearing a black bandana.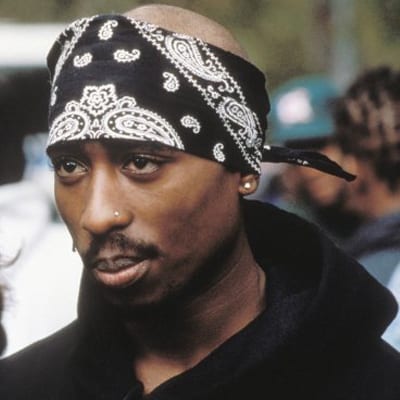 Put a little sparkle in your day (and your nose) like Tupac.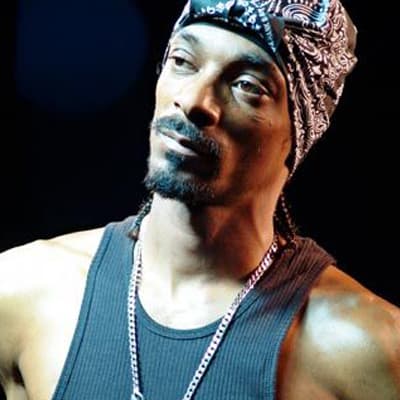 Snoop Dogg rocks the black & chains.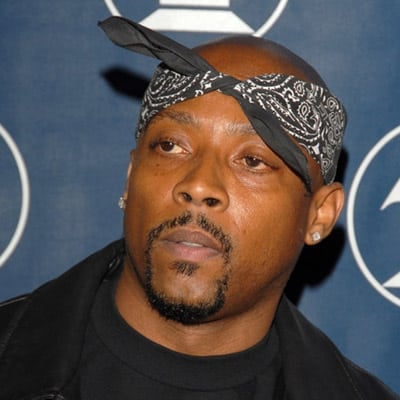 Nate Dogg gets deep in black.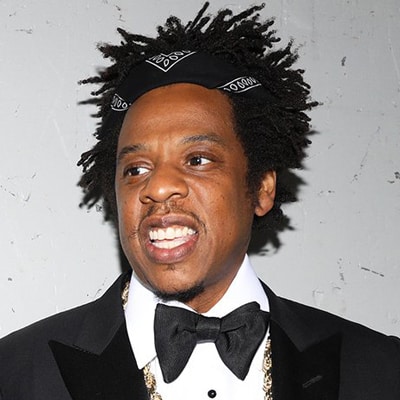 Where Jay Z's from, all the cool dudes wear a black bandana.
Ice Cube think "today was a good day" in his droptop sporting a black bandana.
Nas pushes the peace-out look to a whole new level.
Eminem may daydream, but he never loses himself.
Xzibit packs a (fruit) punch.
Toot and boot your style like YG.
What's Does the Color Black Represent?
Black conveys power, authority and strength. That's why there are black credit cards with no spending limits and black belts in karate. Black is prestigious and boosts confidence. Black brings depth to other colors. A black bandana tied around your wrist, head or neck conveys mystery and sophistication, and a hint of rebelliousness.
Black is the new black. Trends come and go, but black will always be the champ when it comes to fashion. Stick with a black bandana and you can never go wrong.
Quotable Quotes

You can have any color, as long as it's black.
~ Henry Ford
i'll stop wearing black when they invent a darker color
~ Wednesday Addams
When to Wear a Black Bandana
Black is a fashion basic and a black bandana goes with everything from jeans to sundresses.
Black is a formal color, but a black bandana is strictly for casual wear, so no funerals or weddings. But you can wear your black bandana in just about any other informal situation, such as a barbecue, bike ride or backpacking.
Your black bandana makes a fashion statement and acts as a backup in case you forget your mask.
A black bandana is an excellent cool-dude tie.
A black bandana is the idea accessory to wear on Black Friday.
Halloween offers endless possibilities for a bandana. If you happen to have an automatic water gun, you're all set for Rambo. (Shirt strictly optional.)
Wear a black bandana to conceal your identity when you're shopping on the black market (jk).
Fun Facts
The world's darkest material is vantablack. It absorbs 99.9% of light, making whatever surface it is painted on look empty.
Chromophobia is the fear of colors.
Colors don't actually exist. They're just something our brains come up with to deal with the signals we get from outside.
Is black a color or isn't it? Answer: It depends. In additive color theory, putting colors together creates white. When there is no light, there is no color, or blackness. In subtractive color theory such as with paints, when colors are added together, black is the result of mixing colors.
Learn more about what other Bandana colors represent
Copyright © Bandanas Wholesale