Whose Wearing a Blue Bandana?
MUSICIANS
Rock out like Jay Z in your blue bandana.
A bandana makes your smile even brighter, like 2pac's.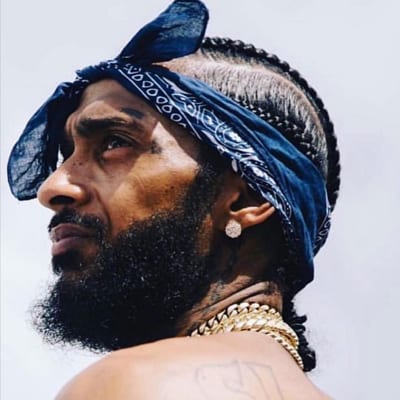 A bandana can also create a soulful look like for rapper Nipsey Hussle. RIP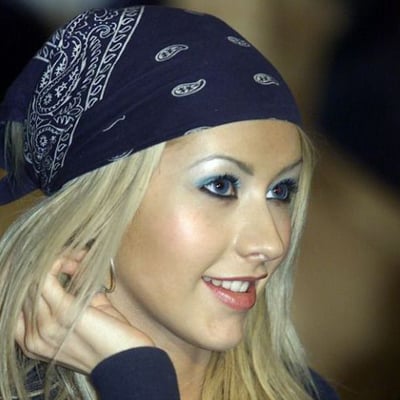 Christina Aguilera knows what a girl wants.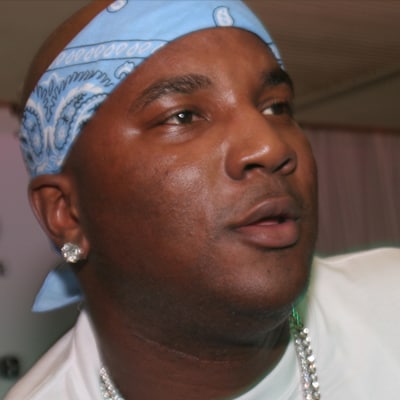 Win, win, win like Young Jeezy.
Or just look cool in a blue bandana like Nas, Birdman, Manny Fresh & Lil Wayne.
POP CULTURE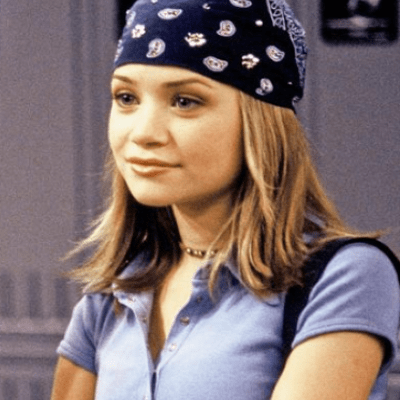 Wear a bandana like Mary Kate (or is it Ashley?) so people can tell you apart from your twin, real or cosmic.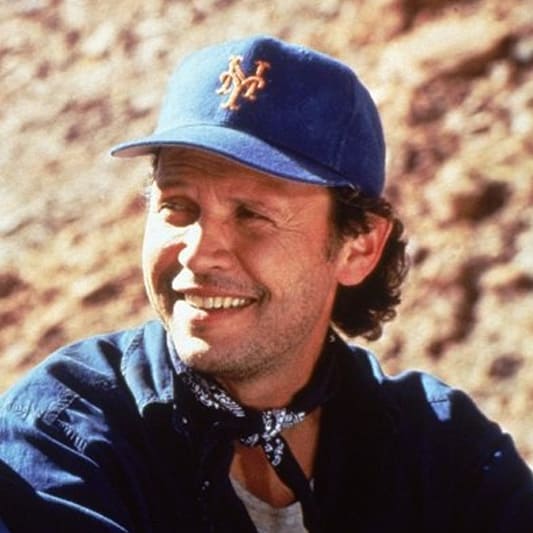 Keep a bandana handy in case you find yourself in a Wild West situation like Billy Crystal.
When you wear a blue bandana like John Wayne, people will know better than to mess with you.
Use a bandana to channel your inner Hot Babe like Eva Longoria.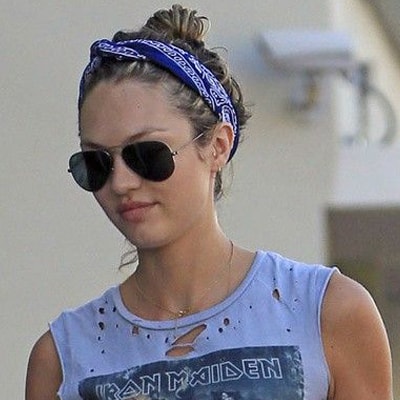 Get more done in your productivity-boosting blue bandana like Victoria's Secret angel Candace Swanepoel.
Look gorgeous like supermodel Behati Prinsloo.
What's Does the Color Blue Represent?
Blue symbolizes loyalty and confidence. It's cool and expansive, like the sea and sky. Show your patriotic pride by wearing a royal blue or navy bandana in appreciation of America's favorite color.
Blue makes food less appealing, so if you're looking to cut calories, use a blue colored bandana as a napkin or placemat.
Struggling with a tough question? A blue colored bandana can up your creative problem-solving abilities.
In Greek culture, blue helps ward off the evil eye. The color blue helps people stay calm. People actually make fewer typos when they see the color blue. Keep a blue bandana handy to wear in stressful situations.
Blue was worn in ancient Rome by public servants, and the origin of today's police uniforms. The color blue conveys respect and peace.
Quotable Quotes

When to Wear a Blue Bandana
A navy bandana is a natural match for dark blue jeans and royal blue for lighter jeans.

Wear blue when you work out at the gym. Research shows that the color blue helps people lift heavier weights.
Got stuff to do? The color blue makes people more productive, so don your blue bandana and get cracking.
A bandana can act as a pocket square, the perfect accessory for smart-casual events. Just be sure to iron it first.

Need to go incognito? It didn't work for Biebz but it might for you.

A bandana doubles as a handy covid mask.
If you're looking to attract a guy, wear blue because men rate it as their #1 favorite color.
Blue is calming, making a royal blue or navy bandana the perfect thing to wear when you're looking to chill out.

Wear blue when you want to appear powerful or convey an important message.

A bandana can help keep your neck warm in cool weather.
Blue is the world's favorite color so excepting formal occasions, there's really no wrong time to sport your blue bandana.
Show your support for colon cancer research by donning the color blue in the form of a bandana.
Wearing blue also honors the service and sacrifice of the American military.
Fun Facts
In Belgium, they use blue for baby girls and pink for baby boys.
In ancient times, blue was considered such a wild color, people would use it to scare their enemies.
Bluebirds can't see the color blue.
Learn more about what other Bandana colors represent
Copyright © Bandanas Wholesale