Bandanas are a must have Music Festival accessory
From Coachella to Woodstock, from the Beatles to the Stones, music festivals have always attracted the trendy, the hip, and the young. It doesn't matter if your choice of music is folk, rock, or techno, you need the correct outfit to be part of the in crowd. Ravers accessorize their bodies with a bandana headband, fishnet tights, Kandi bracelets, and the quintessential staple—the rave mask. When the crowd is in the thousands, and the venue is an outdoor EDM festival, you can be sure dust is an uninvited headliner. Festivals are awesome, but inhaling the dirt and dust being kicked up by your new best friends is decidedly not.
Electronic dance music means thousands of delirious feet getting the dirt airborne, and from there into your lungs is the straightest distance between two points. The point is, you need protection, both from dust, and whatever airborne viruses others bring to the event. In addition, a bandana rave mask is not just for dust protection. In the age of social media, there's no place more accepting, loving, and free-spirited than the rave community. But not everyone is comfortable with cameras everywhere capturing the entire thing for the 'gram.
Rave masks allow you to cut loose and vibe with your friends without worrying about your boss seeing pictures of you in your rave outfit. If you're looking for a way to blend in with the crowd without worrying about being recognized, try rocking a bandana rave mask at your next event.
Rave masks and bandana headbands are part of rave attire. From solids to paisleys to the neons, they're a must-have accessory to hide behind when you let loose. Bandana rave masks are also fun to create, with sequins and markers and glitter.
Bandana headbands are a must have Camping accessory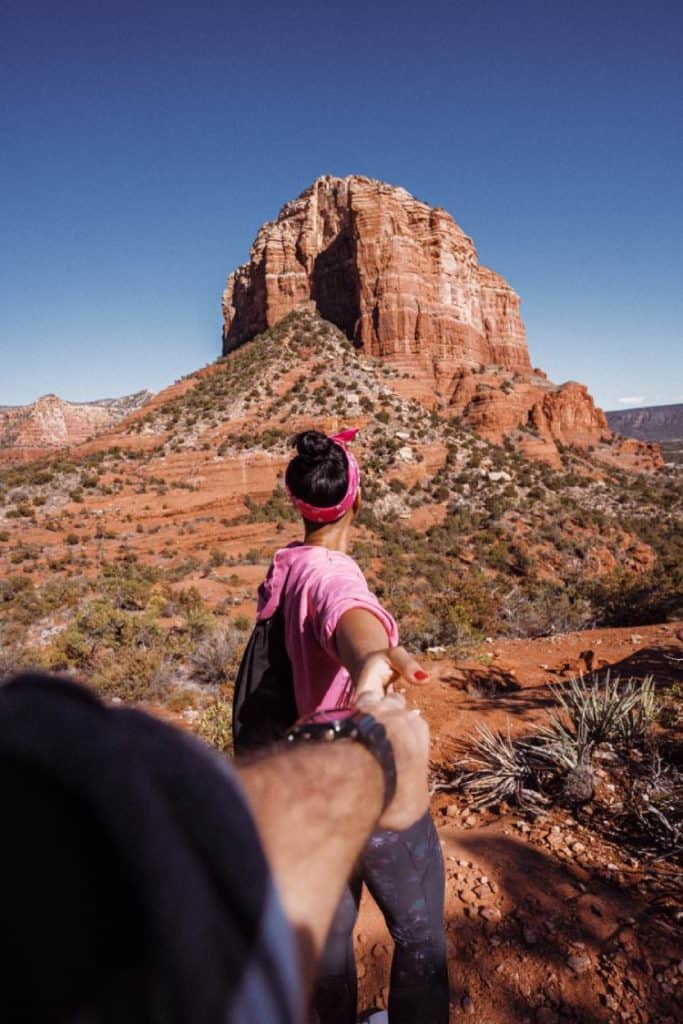 Next to a backpack and a water bottle, no camping outfit is complete without a bandana headband or three. It is a must-have accessory for any camping trip. From an overnight in the park to a through hike of the Appalachian Trail, weight is the enemy, and every ounce counts.
Bandanas weigh next to nothing, and that makes them the ideal wrapper for small odds and ends like toothpaste and brush, or your comb and contact lens case. Color code them, so you can find your stash by flashlight. Roll a sliver of soap in a bandana, and use it as a washcloth. Tie it to your backpack, and it will dry as you hike.
Multipurpose items lighten the load, and a bandana is the champ when it comes to campsite companion.
When you fill your water bottles or the Camelbak hydration pouch at the trail head, don't forget to soak a bandana or two, as well. Nothing cools you down quick like a wet head band or neckerchief.
When you build a campfire it handy to have a bandana on hand, both for removing a hot pot from the fire, and as a napkin to wipe those greasy fingers after chow time.
When you are camping during hunting season one needs to wear bright colors, so some nearsighted hunter doesn't mistake you for fair game. Several of our neon orange bandanas send the message "Hold your fire!"
Bandanas can double as part of your first aid kit. In an emergency situation a bandana can be a useful tool to apply pressure, cover a bandage, or use as a temporary sling.
And lastly, on the trail, or in the camp, a bandana makes a trailer marker, as well as a great dust and bug mask.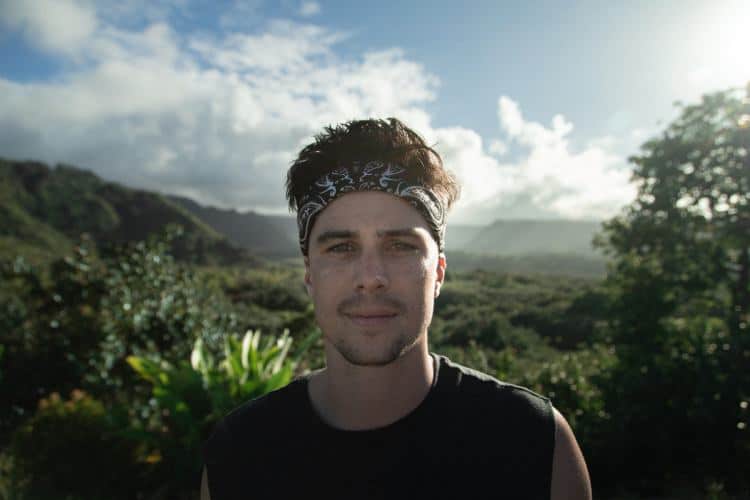 Bandanas are a must have hunting accessory
Bow hunters know that stealth, silence, and camouflage are the keys to a successful hunt. Stalking wild turkeys in thick brush, or open fields, takes patience. A camo bandana headband can not only cover your face, but works as a sweatband, handkerchief, and emergency toilet paper as well.
Hunting with a rifle means it's time to break out the neon orange bandanas. In many states it's the law: A blaze orange hat and vest are required. Add one or two of our neon orange bandanas to your outfit. Better be safe than sorry; too many hunters are too quick on the trigger.
And don't worry about the deer spotting you. While not "color blind", they are less sensitive to the red and orange wavelength.
After shooting a deer it needs to be field dressed, and what better helper when you gut the carcass than a big camo bandana? Wipe off both your hunting knife, and hands, after gutting the buck.
Bury the entrails, and wrap up the liver in a clean camo bandana, when you pack out the trophy.
A bandana is a handy cloth to wipe down your gear, be it rifle, or bow and arrows. Rain means rust, and dried blood is hard to remove. Neither one is a match for one or two of our camo pattern bandanas. And after you are done, just rinse them out, and tie them to you backpack to dry.
If you lose your scope covers in the brush a bandana can serve as an emergency covering to keep the lenses dust free. In addition, be sure to wipe down your ammo when you reload the magazine. Dirt can create a misfire just when you have that big trophy buck in the crosshairs.
Bandana headbands are a must have workout accessory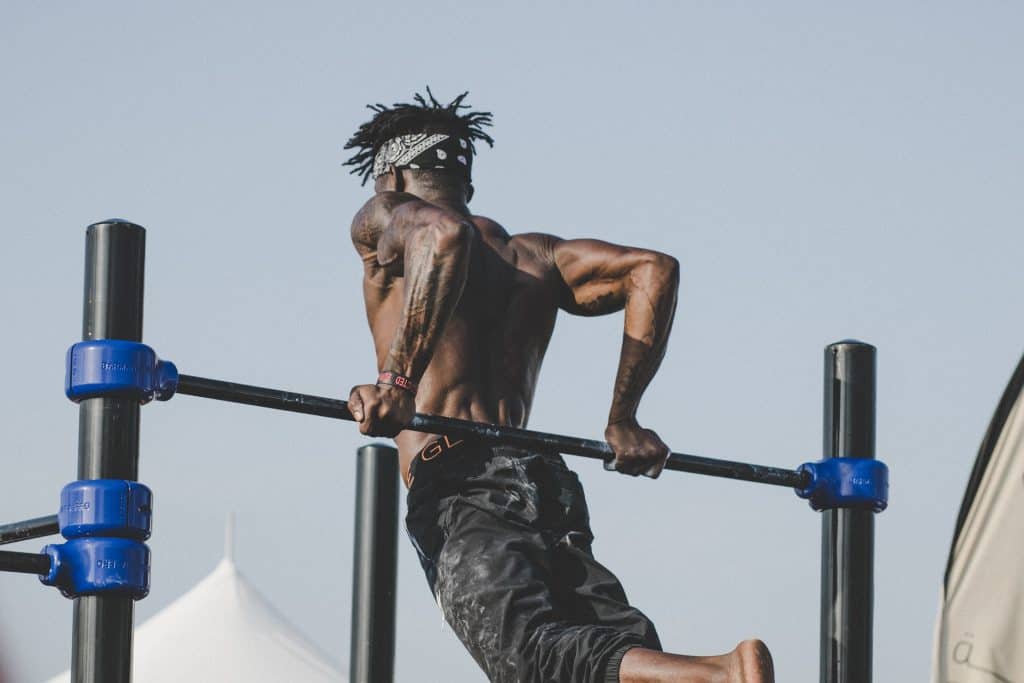 Working out means working up a sweat. Salty, stinging sweat in your eyes can be an annoyance, but lifting weights with sweaty palms can be downright dangerous. Don't be a dummy by dropping a dumbbell on your toes.
Keep one bandana headband tied around your brow, and another handy, to wipe down your hands between lifts.
If you workout in a gym, then pay attention to style as well as function. You never know who you might meet while taking a break at the juice bar. A colorful bandana can be a conversation starter. And conversations can lead to working up a sweat.
Speaking of gyms, you never know who was on the elliptical or stair climber before you. A face mask for Covid protection is still a necessary accessory when you work out in public, but there are other nasties as well. Be safe, and wipe down the exercise bike's seat with a bandana and a squirt of hand sanitizer before you saddle up.
After you shower remember to keep a few fresh, clean bandanas in your locker, to dry those tender spots a towel can't quite reach.
When you hit the trail, either running, or on your mountain bike, be sure to take several bandanas along for the ride. A neon yellow bandana headband lets drivers know they need to share the road. A bandana can be used in a medical emergency if you take a tumble, either on foot or on two wheels.
When your bicycle helmet gets wet and smelly, wipe it down with a clean bandana, then tie it to the handlebars to dry.
The same goes for saddle chafe; line your shorts with a soft bandana, and complete the ride in comfort.