There are so many different ways to use bandanas as decorations for an event! From baby shoes to birthday bows + bachelorette parties too, pink is the color of choice to announce your feminine side. Nothing says galfriend like the color pink. And what could be more feminine that your very own Wedding Day? Of course your bridal gown will be white. Tradition also calls for "something borrowed, something blue". Make the borrowed item a pink bandana. A special one, borrowed from a special friend.
They say a boy's best friend is his mother, so it must mean a gal's best pal is her dad. Yours may not have a pink bandana in his wardrobe, but we bet he has a T-shirt that went through the wash along with the colors.
Wedding planners say color coordination is a must-have for that special day. And what better way to pull the reception together than by using bandanas as decorations? Not just as napkins, but for wrapping the wedding favors, as well. Tie up those gifts in a pink bandana, secured with a ribbon—pink, of course.
Your family and friends have traveled from near and far to celebrate the biggest days of your life! And while the overwhelming feelings of love and appreciation might be impossible to put into words, you can show some of your thanks with a creative wedding favor.
You've seen the coffee mugs with World's Best Dad or Boss on them. Why not personalize a mug with your names and the date? Your guests will think of you every time they take a sip of java from the commemorative wedding mug. A pink one, of course.
But you don't have to wait until you get married to use our pink bandana party supplies. Birthdays, holidays, and graduation parties all call for something pink.
Use Bandanas for Themed Parties & Birthdays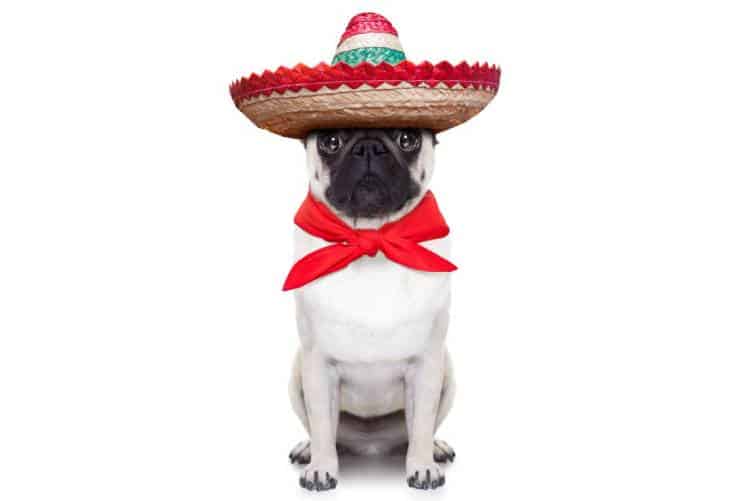 Nothing says party time like a colorful bandana. Red, or white, or blue—and all the other colors of the rainbow, too—add a festive touch to all kinds of parties. Your birthday, and the nation's as well, can have a theme when bandanas take the stage.
Choose patriotic stars and stripes to set the stage for not just the Fourth of July, but Memorial Day, and Flag Day as well. Every day is an excuse to have a party!
Groundhog Day is all about seeing shadows, and ending winter. That calls for a party, one with white bandanas for the snow, yellow bandanas for the sun, and black bandanas so he sees his the shadow.
Christmas is a great excuse to have a neighborhood party. Deck the halls with red and white bandanas, and use mix'n' match bandanas as napkins near the punch bowl. Tie up the mistletoe in a colorful bandana, and hang it over the front door, for maximum kissing opportunities.
We have flag bandanas and camo bandanas. Neon bandanas to steal the spotlight, and plain white ones that can be custom printed with names, and dates, and messages too! 'Class of '99 Reunion' or 'Sally's 21st Birthday Bash'.
And for that birthday bash what cold be more fun that a western theme party? At home on the range cowboys and cowgals love to do the Texas Two Step, wearing matching Paisley bandanas as neckerchiefs and bandanas as decorations.
Square dancing with bandana exchanges during the do si do gives a whole new wrinkle to "swing your partner".
When it is time to gather around the chuckwagon for some vittles, make sure there are plenty of our paisley bandanas to wipe off the barbeque from fingers and lips.
Use Bandanas as Napkins

Nothing beats a bandana when you need a multipurpose tool. It's a sweatband in summer, and ear muffs in winter.
Use it to tie up your gear, and carry them on a stick, hobo style. It can be an emergency belt to hold your pants up. Fold in a triangle, knot the ends, and use it as a sling for a sprained wrist. When your wrist feeling better it can become a washcloth.
However you fold or tie a bandana, the very best use—aside from a fashion accessory—is as a napkin.
Have you ever grabbed a fast food meal at the drive through lane, then bit a burrito on the go, only to have salsa drip on your chin? And fingers. And shirt.
In addition, a handy bandana, either in use as a sweat band, or holding you hair, can instantly become an emergency napkin. Moreover, one far superior to the paper ones they always forget to put in the bag.
Not only is a cloth bandana superior to paper in an emergency, they also are the choice at picnics, barbeques, and outdoor wedding receptions.
Nothing quite defines classy as a cloth bandana napkin, either piled by the plates and cutlery at the buffet, or beside your name tag at the table.
In the same vein, a cloth bandana napkin elevates dinnertime with the family. You could have a different color bandana for each day of the week. Or each person can fold their bandana napkin after dinner, and thread it through a napkin ring.There are dozens of antique napkins rings on the internet.
And finally, if you like origami, you can learn how to fold a bandana napkin the same clever ways five star restaurants use to impress diners.